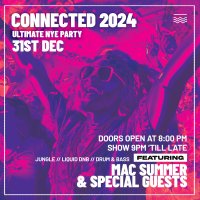 Auckland, this New Year's Eve 2023 - Connected is the destination for your ultimate year-end celebration!
Join us at the iconic Leigh Sawmill for our New Year's Eve extravaganza, welcoming 2024 with the most electrifying music in town.
Prepare for the energy of a night filled with Jungle, House, Old Skool, and the fiercest Drum n Bass Auckland has to offer. Headliners include the DJ Mac Summer, Carlie Starr (MC & Vocals), Riley Alj (Vocals & Guitar) and many more, ensuring your final night of 2023 is an unforgettable musical journey! 
Skip the 'maybe's' of house parties — hit up the wildest New Year's Eve Auckland has ever seen!


Event Specifics

Timing: Kick-off at 8:30pm, music from 9pm, until late.
Cuisine: Global Bar bites throughout the night.
Age Limit: Strictly 18 and above.
Soundscape: Jungle, Old Skool, Drum & Bass!
Inquiries: Reach out with any questions!

A Festival in One Night!

More than just an event – we set the stage for a full-fledged festival euphoria with:

Top-tier sound
Enveloping light shows
Thematic decor
Giant projections
Craft cocktails
Expansive bar selections
Gourmet snacks
Friendly attentive crew
The best in big beats



In short, The Ultimate NYE Party Experience!

We're thrilled to share this night with everyone for an evening where beats bond us, memories are made , and the countdown to 2024 is truly Connected.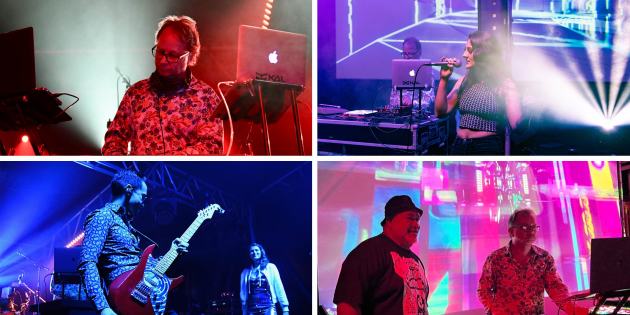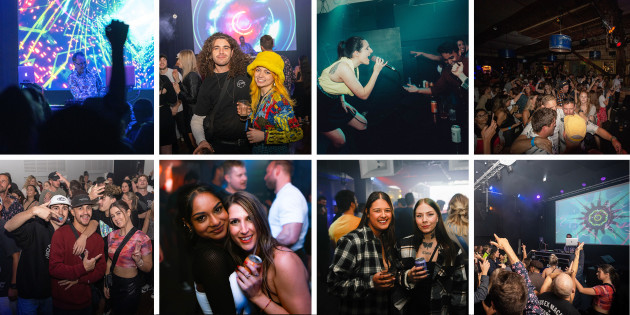 *Refunds are available if the event is postponed or cancelled. All other sales are final.
MAC SUMMER
Mac Summer is emerging as one of the most thrilling live acts to emerge from New Zealand in years. His reputation has been bolstered by a packed tour schedule, with his shows being rapturously received across his home country. From his early days as a reggae producer in Auckland to his current incarnation as liquid drum and bass innovator, his sound has always been defined by high-octane rhythms, mesmerizing atmospheres, and unforgettable hooks. With his latest sonic innovations, he has received significant acclaim, both from prominent critics and his growing legion of devoted fans. With a slew of new releases high profile appearances in the works, Mac is poised to make a meaningful impact on the international electronic music community.